It is a function that we can do practically since its launch, as the own Nintendo confirmed it, but we will explain step by step everything that needs to be done to achieve this, in the case that we hold everything you need. It is a very useful option to increase our portfolio of pets in the game, but you have to take into account some considerations before you take it out.
Prerequisites to transfer Pokémon
Unfortunately, you can not begin to do these transfers of Pokémon from the first minute, there are to overcome a condition above all. Does not cost much to do it, because in Pokémon, Let's Go, the edition Evee or Pikachu, we must come to City Fuchsia. Is there when will be available, but that doesn't mean that transfers are made in the same place.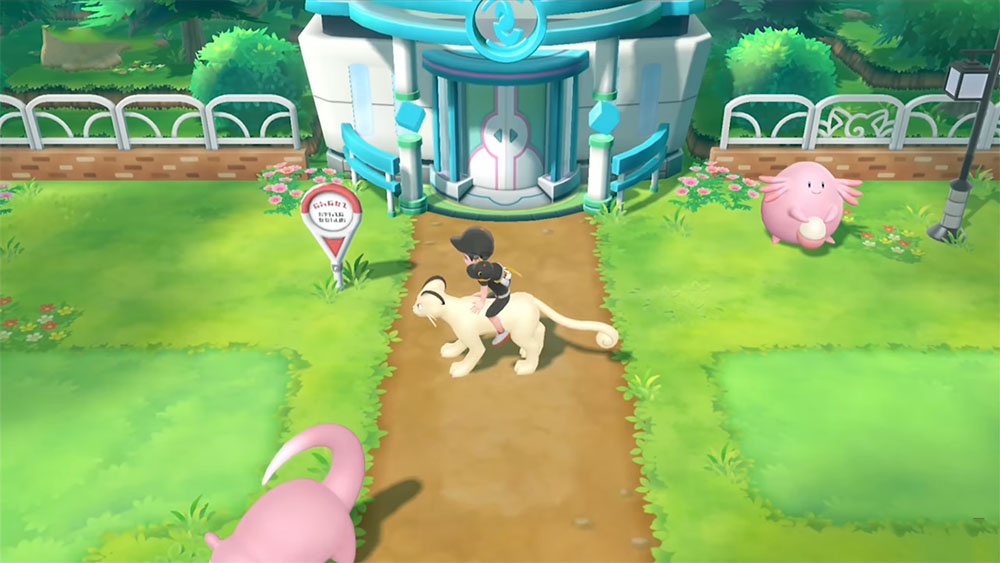 To make these shipments, we have to move to the Kanto region, where you can transfer any Pokémon discovered in this same region, as well as versions bright and Alola. However, the creatures that we get from special events or discover in another region different to Kantonot be able to send. In this way, nor can you transfer Pokémon from the Nintendo game Switch to Pokémon GO, in what would be the process the other way around.
How to send Pokémon to Lets Go Evee or Pikachu
First, we need to synchronize the accounts of Pokémon, GO and play the Nintendo Switch. With the Bluetooth turned on, we headed out we touch the icon of Poké Ball in the mobile version, and select the Pokémon you want to send. In the upper-right corner, click the icon of Nintendo Switch that will appear in the display and we choose the creature to transfer. After, select the option "Send to Nintendo Switch" and click on "Ok".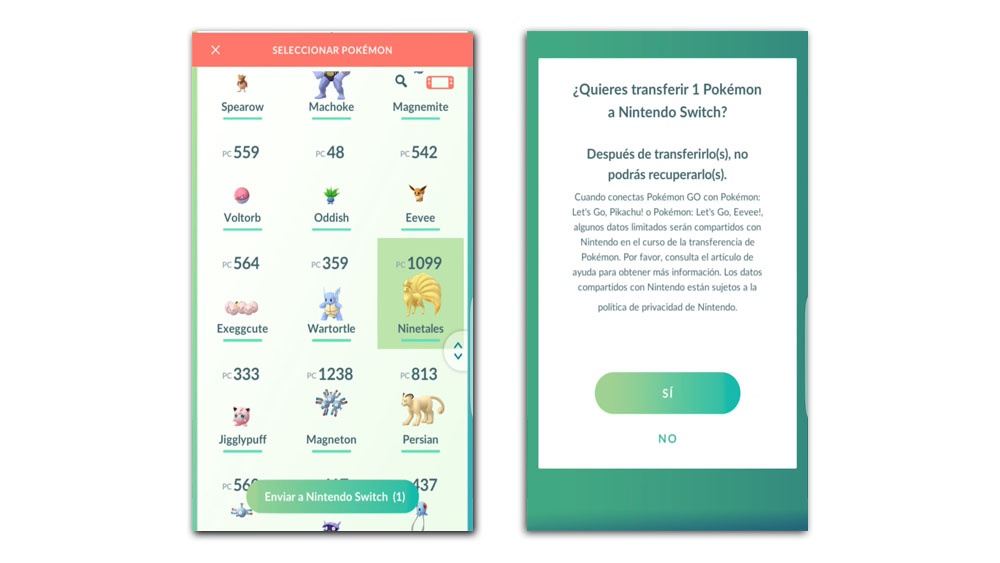 We already have the smartphone ready to transfer, now lack the console. In the Switch, we will start the game and go to the complex GO Park City Fuchsia. There will be a dependent that you have to talk about mandatory if you want to unlock this function. Then, select "Move Pokémon", and GO Park from the list. Finally, we give the "Start communication".

Since that time, both games and devices would be connected, in such a way that a message appears in the Switch asking if we want to receive a Pokémon. Obviously say yes and we also accept Pokémon GO, to end the operation. From that moment on, we can pick up as many creatures as we transferred in GO Park.